If you're wondering how to build credit from scratch, understand how credit works and start with a secured credit card or credit-builder loan.
Estimated reading time: 7 minutes
Credit score basics
A credit score is created by a scoring model of different factors and lenders use it to determine the likelihood of you paying back a loan.
Lenders associate a higher credit score with less risk, while lower credit scores are riskier. This means that having a high credit score increases your chances of getting the product or service and can decrease the amount you pay (Source: FTC).
How your score is calculated
According to myFICO, your credit score is calculated based off of 5 categories:
| Category | Percentage |
| --- | --- |
| Payment History | 35% |
| Amounts Owed | 30% |
| Length of Credit History | 15% |
| Credit Mix | 10% |
| New Credit | 10% |
As you can see, the 2 most important categories are payment history and amounts owed, which makes up a total of 65% of your credit score. This means that it's important to pay your bills on time and keeping your amounts owed, low.
Your utilization ratio plays a role in amounts owed. For revolving loans like credit cards, Experian recommends using 30% or less of your available credit because it shows that you're responsible and not overspending.
If you want to know how to build credit from scratch, these are the 2 important categories to focus on because they're in your control.
Different scores
According to the CFPB, it's normal to see slightly different credit scores because different sources use different scoring models.
For example, the table above is the FICO scoring model which is the most common one and has been around since 1989. The VantageScore model became popular and was introduced in 2006. Here's how the VantageScore model looks (Source: Debt.org):
| Category | Percentage |
| --- | --- |
| Payment History | 40% |
| Age & Type of Credit | 21% |
| Credit Utilization | 20% |
| Total Balances | 11% |
| Recent Behavior | 5% |
| Available Credit | 3% |
Although the scoring models are different, your actual credit score will be very similar.
Why it's important
Although your credit affects loans, there are more aspects of life that it plays a role in. It affects how much you pay for auto and homeowner's insurance, utilities, apartments, cell phone plans, and possibly employment (Source: CFPB).
Financially, a good credit score (700 and above, according to Experian) saves you money when you borrow. Financial institutions will see you as less risky if you have a good credit score which means you get a lower interest rate.
The following is an example of how a great credit score affects loans:
You want to purchase a car for $20,000. If your credit score is low, you may get an interest rate of 7%. If your credit score is good, you may get an interest rate of 3% and for the term, we'll use 60-months for the example.
An interest rate of 3%:
Monthly payment of $359.37
Total interest paid after 60 months is $1,562.43
An interest rate of 7%:
Monthly payment of $396.02
Total interest paid after 60 months is $3,761.44
In this scenario, a good credit score will save you $2,199.01. That's over 2 thousand dollars over the course of 5 years. Since having a great credit score can save you money, it's important to be on top of it.
How to build credit from scratch
Without any credit history, it can be hard to get approved for a credit card, term loan, or apartment. However, lenders have made it possible to build credit if you don't have any. Here are different options to start building credit from scratch:
1. Secured credit card. This method requires a cash deposit that's used as collateral in case you don't pay the balance. Many secured credit cards require a $500 deposit and in return, you get to build credit by using a credit card. When you're looking for a secured credit card, look for one that doesn't charge an annual fee.
2. Credit-builder or secured loan. These loans require a cash deposit as well but there isn't a credit card involved. Rather, these are term loans that you can pay over the course of a few months or year depending on what you choose. Check with your financial institution as these are sometimes automatically approved.
3. Authorized user or cosigner. Ask your parents to add you on as an authorized user to their credit card or cosign for a loan with you. If your parents have good credit, this can help you get approved and build credit.
4. Rent, cell phone, and utility companies. In some cases, rent and utilities can be reported to the credit bureaus. Check with the companies to see if they can report your payments so that you can establish credit and payment history.
5. Student loans. If you've taken out student loans, make sure your payments are on time each month. Consider setting up automatic payments so that you don't have to think about manually making the payments.
Maintaining your score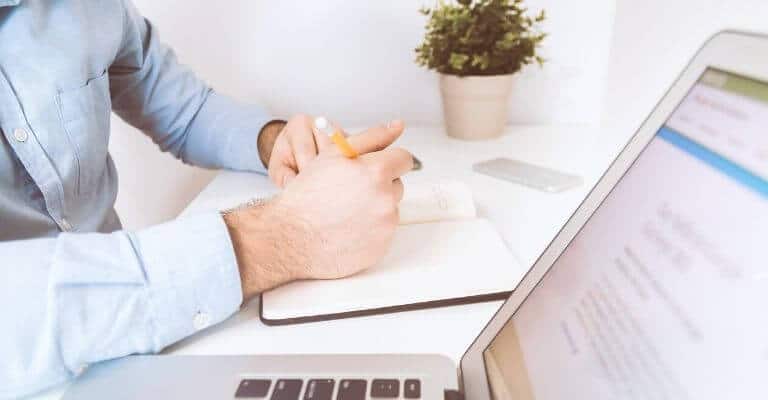 Now that you know how to build credit from scratch, learn how to maintain good credit. According to Transunion, checking your credit report once a year is a great practice because you can see the inquiries, accounts, and make sure all of the data is correct.
Take the following steps to request and review your free report:
Online: AnnualCreditReport.com
Phone: 1-877-322-8228
Go through a verification process over the phone.
Mailed to you within 15 days.
Mail: Download the Annual Credit Report Request Form
Mail the completed form to:
Annual Credit Report Request Service
P.O. Box 105281
Atlanta, GA 30348-5281
The following are things to look for on your report:
Personal information is correct.
Public records look good.
Credit accounts (check for fraud).
Balances and payments are reported correctly.
Inquiries (hard and soft pulls).
Reviewing your credit report annually will help you catch inaccurate information or identity theft (Source: Transunion). If there's inaccurate data or fraud, be sure to dispute with all 3 credit bureaus (Transunion, Experian, and Equifax).
Types of credit
There are 4 main types of credit when it comes to consumer lending (Source: Experian). The 4 types are revolving, installment, service, and charge cards.
1. Revolving. Credit cards and lines of credit are the most common types of revolving credit. They're open-ended which means that when you borrow, you agree to pay a certain amount each month. However, you're not required to pay the entire balance (you should, though).
2. Installment. An installment loan is where you borrow a specific amount of money and agree to pay it back with interest over the course of a set term (months or years). Examples of installment loans are car loans, personal loans, and mortgages.
3. Service. Any service such as cell phone payments, rent, or utilities is a type of service credit. You have a contract and make payments as agreed. Generally, these don't report to the credit bureaus but if you don't pay and it gets sent to collections, it'll show up as derogatory credit.
4. Charge card. It's like a credit card but you're required to pay the full balance each month.
Conclusion
You don't have to go in debt to build credit. By responsibly using a credit card or credit-builder loan, you can establish and maintain a great credit score. These methods are ways that you can build credit when you don't have any credit history.
More resources:
Featured image courtesy of Pexels.
About David Em
Founder
David Em is the founder of More Money More Choices, which he launched to help you take control of your finances and build your dream life. Before More Money More Choices, David worked in leadership positions in the finance industry.